MISSION
Create the
next entertainment
With a strong background in all forms of entertainment, Amuse Group established Kulture as a new challenge to further expand into undiscovered territories within the industry.
With technology and media content constantly evolving, we at Kulture are here to redefine the possibilities of entertainment and generate innovative content by implementing new forms of technology such as Web3, NFT, and Metaverse.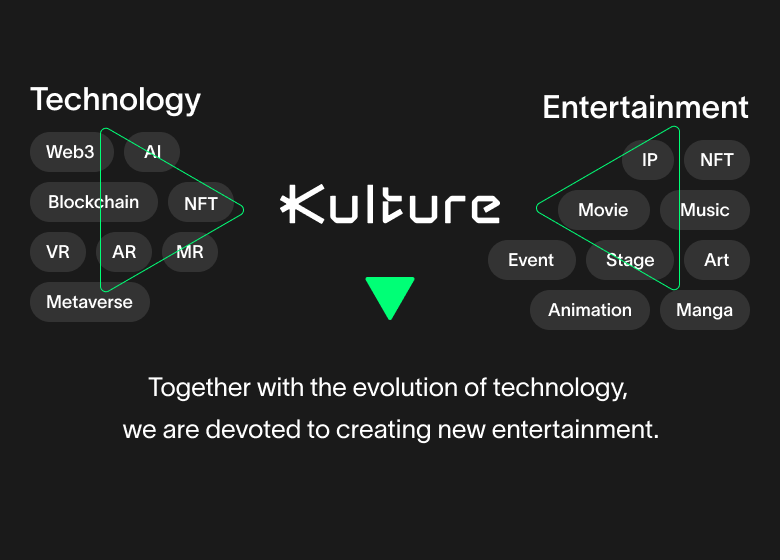 OUR BUSINESS
By crossing entertainment with new technological advancements such as Web3, NFT, and Metaverse, we're able to achieve a vast array of new entertainment-related projects. Implementation of new in-house services, IP, and our strong background in artist development are the driving forces behind our business.
Service Development
Maximizing the appeal of entertainment content through meticulous planning and development

Not only does the shift of the internet to Web3 impacts the entertainment business, but it also requires change to existing content services. We promote both planning and development of new services that integrate the next wave of technological trends such as blockchains and NFTs as well as providing constant updates to LIVESHIP, a streaming service that was originally developed to host virtual events since the onset of COVID-19.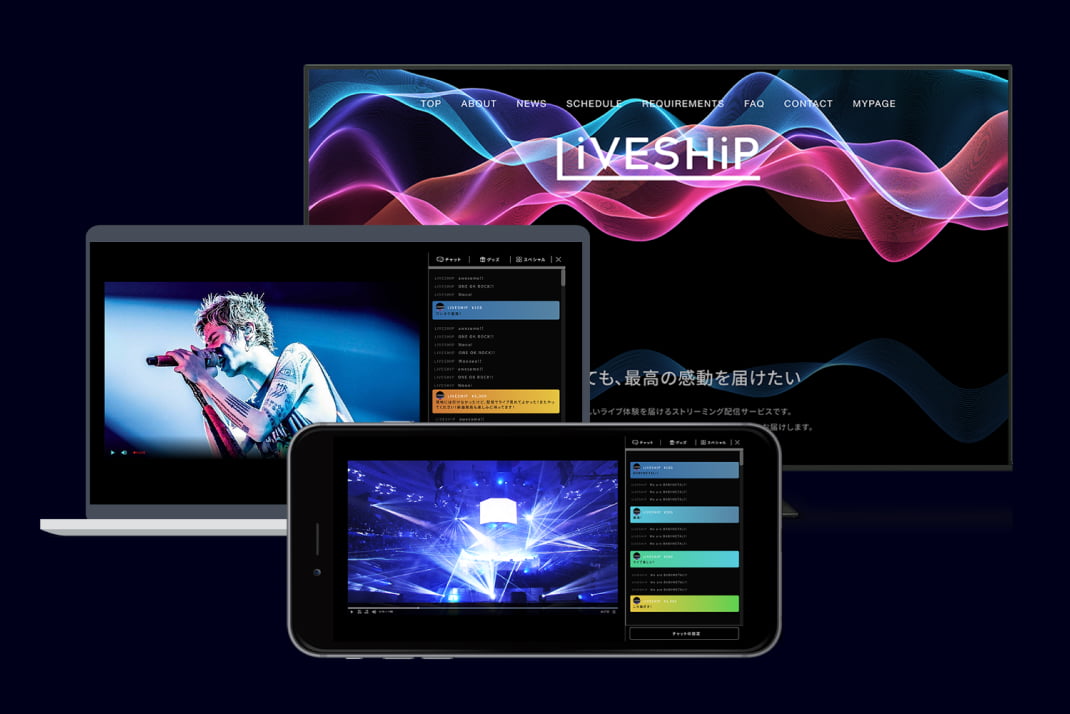 IP Marketing
Strategic marketing to drive artist & IP awareness

Business is not only driven by innovation, but marketing also plays an integral part of the equation to success.
As new technological trends such as Web3 and the Metaverse are expected to drastically shift marketing methods in the future, we are always at the forefront to propose and execute original marketing plans and take on the challenge of creating the next phenomenon together with IP holders as well as with internal and external artists.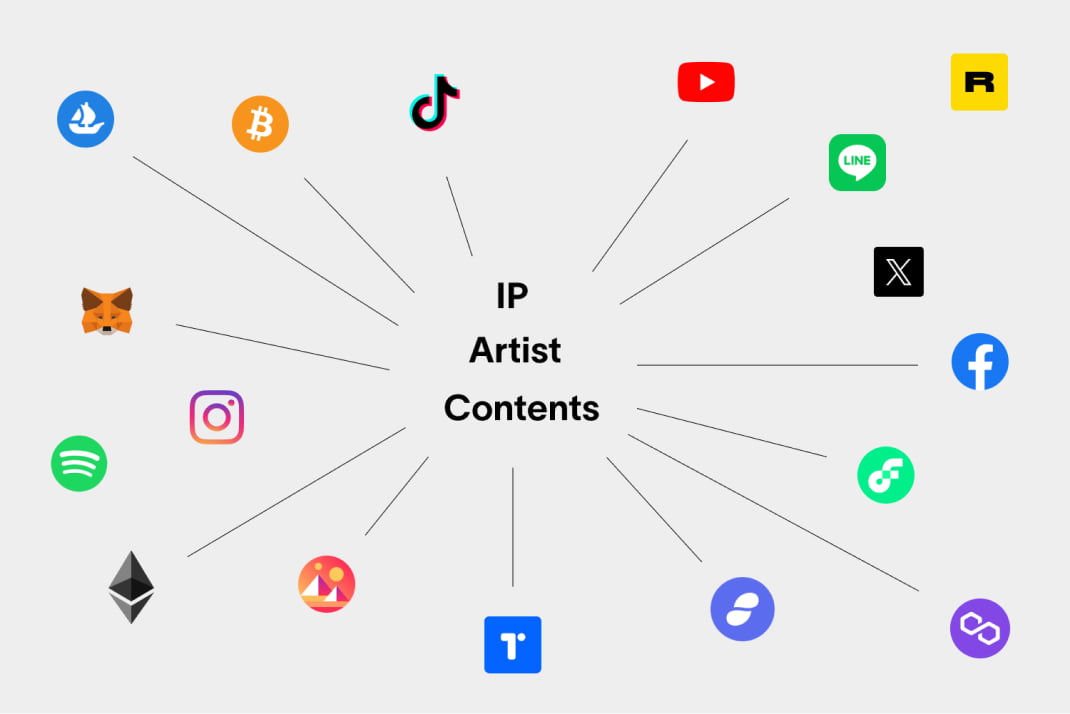 IP Development
Developing the next generation of new IPs

As our lifestyles change with the evolution of technology, forms of IP will do so as well. We work closely with IP holders to meticulously plan and develop IP based on virtual spaces such as the Metaverse and promote new digital developments of existing artists, aiming to produce the next generation of new IPs.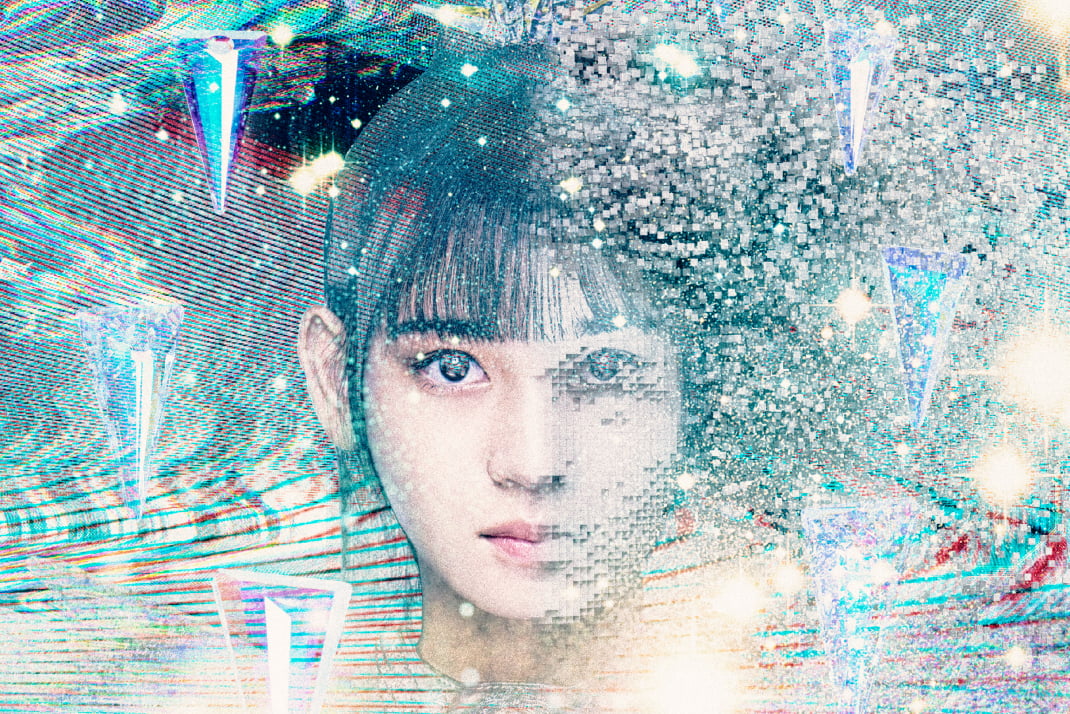 KultureFUND
Investment in startups within the area of Web3 and Metaverse

We invest in startups that further explore Web3 and the Metaverse which we feel will elevate entertainment to the next level. With strong partners who align with our vision, we synergize to create content offering an entirely new experience within the entertainment field.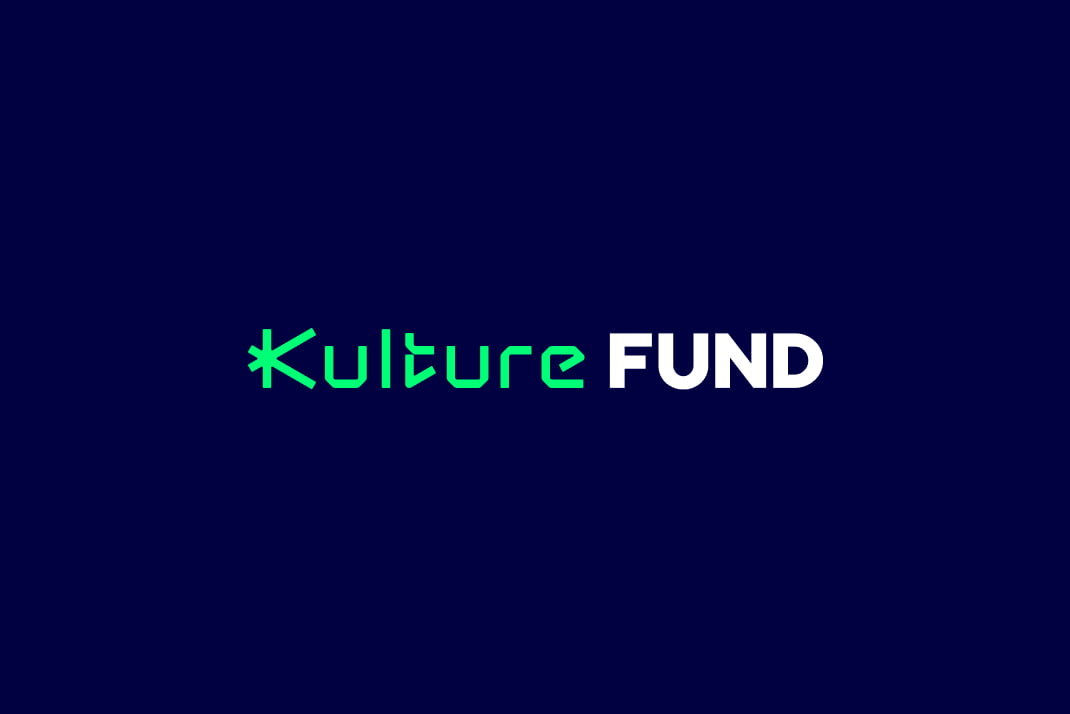 COMPANY
Name

Kulture Inc.
Established

April 27, 2022
Head office

Shibuya Infoss Tower 12F 20-1 Sakuragaoka-cho, Shibuya-ku, Tokyo, Japan 150-0031
Capital

100,000,000 yen
Representative

Representative Director Kosuke Shiraishi